Japan Tailor Made Tour
I have been meaning to thank you for your help with that holiday!!  Everything was so easy and we could not have wished for better accommodation, commutes and tours than we had.  Everything went like clockwork as we followed the itinerary and that took all the stress out of our stay.  We will definitely go back there one day as there is so much more we need to see.  I highly recommend anyone who is thinking about going to Japan to go!
South Korea Express
Good morning,
My husband and I have just returned from a tourradar trip to Korea.
Thank you so much… not just temples and shrines, but we actually got to see how Koreans lead their everyday lives.
Also a wonderful variety of venues.
We stayed at the Fraser Hotel in Seoul… right in the centre of lots of action!
Also a big thank you to our guide Justin for his entertaining, comprehensive, interesting history of Korea.
With thanks,
Ian and Susan Dowsey
Journey to South Africa
I just wanted to thank you for all the work you put in for my trip to South Africa.  I arrived back on the 2nd August and I had the most amazing time and experience. I only wish I had longer there.
Again thank you very much.
Japan FIT
I wanted to take a moment to express my heartfelt thanks for all your team help in organizing my family recent Japan holiday in Oct 2022.
I am incredibly grateful for the outstanding service you provided. Your attention to detail in arranging the flights, accommodations, and transfers was remarkable.
I truly appreciate the personalized recommendations and the effort Navy put into creating an itinerary that perfectly suited my preferences. The smooth logistics you arranged made the entire journey stress-free and enjoyable. Your in-depth understanding of different destinations and your ability to cater to my specific needs made all the difference.
South Korea
Just a brief note to let you know that the trip to South Korea that you arranged went very well. We had a guide that spoke good English – he had spent the last years of high school and first years of university in Australia, large Korean car and careful drivers. We enjoyed getting out of Seoul and seeing Jeonju, Gyeongju, Busan and the hills between Jeonju and Gyeongju – with some cherry blossoms still in bloom in the mountains. The days were relaxed which suited us! And the hotels were very good (a higher standard than the one we booked ourselves in Seoul), except for the first night in Incheon. I think the guide was a bit embarrassed by the poor start, so we had the royal suite at the hotel in Jeonju – complete with personal sauna.
Thanks again for making the arrangements at short notice.
Neil Turner
South Africa & Botswana
Hi All,
Kim & I sincerely want to thank all involved in organising this amazing holiday we have just returned home from.
It would not have been easy because it was from a credit pre covid, and our circumstances had changed in three years hence, so our holiday needed to be totally replanned.
We really had no idea what to expect after badgering you with demands and alterations.
BUT…
What an amazingly wondrous experience it was for both of us.
We enjoyed everything on the Itinerary.
We appreciated the quality, comfort and service of the hotels, and especially their localities. We never once felt unsafe.
We enjoyed the ambiances and comforts of the Lodges, they were each unique with excellent food and service.
A special mention of A'Zambezi River Lodge, that was absolutely 8 star quality, we loved it, it made Karongwe River Lodge seem second rate, though the abundance of the Big 5 and excellent Rangers overcame that.
Animals, our main request were in abundance, and the 2 reserves offered different animals, we were very happy and sure got our 'fix' of animals, there was way more than we expected and much closer to them than we envisaged. It was so thrilling for us.
A HUGE thank you must go to Charmaine in South Africa who co-ordinated all our African transfer movements without a hitch.
The professionalism of the many personnel was exceptional, their cars presented as luxury limos. We always felt special and so appreciated the personal and professional service from them all. Whenever we were due to go somewhere a driver and a car was there as per the pile of vouchers Charmaine had delivered to us. We were amazed at the co-ordination and communication and our accommodation places; although Karongwe River Lodge and Voco Johannesburg Rosebank Hotel didn't pass on all messages, an email to Charmaine got an immediate response and satisfactory result from her.
We attribute our amazing (as it turned out) holiday of a lifetime not only to those who planned our Itinerary but to Charmaine for making our memorable holiday happen without any anxious moments… in fact quite the opposite we felt so special.
Thank you all very much.
Cherry Blossom & Garden
Overall, Thomas was a great guide who went out of his way to try and rectify any concerns that people had, especially in relation to food issues.
Cherry Blossom & Garden
Our guide was a most generous, efficient and lovely lady who ensured we all had a wonderful tour and got to experience as much of the local culture in the short time we had. She made the tour so memorable and we would recommend her highly to all travellers.
Ancient Cities & Yangtze River Discovery
The land staff "Hailey" is doing very excellent job. She always helpful and being high standards doing a service to me. She assisted me all the way to completed My enquires. This is first time I'm travelling with the tour. I got change my mind about this. I'm very impressed about how the trip been well organised. Great job everyone!! I wish to doing it again in the future. Will recommend to all my friends and families.
Around Formosa Taiwan
This tour was magnificent, from the moment we arrived everything ran like clock work. We literally found our guide straight away and transferred by rail to the central station, where we took the bullet train to Tainan. Hotels were some of the best hotels i've stayed in, in the whole world, very impressive and the food is to die for.
South Korea Express
One word just fantastic!!! My dream travel just came true. From beginning till the end perfect organized I recommend this trip to everybody. Tourrader TOP ? and K-shuttle our tour guide Mr. Justin Jin-Cheol Choi has just made this trip till a dream and this will stay on in my memories !!! I did a post everyday in my instagram people will now. I'm now on Jeju Island I hope the rest will be also in order as the first part..
South Korea Express
Our guide, Justin, was one of the best I have ever had – full of energy, enthusiasm, and humour, and his summaries of history made it really interesting. The fun tour book he made allowed us to follow along. Our group was only 11 (from Germany, U.S., Canada, Australia, and France) in this post-pandemic tour and we were in a smaller bus, but that made the experience even more personal and we got to be friends. The destinations were all culturally interesting, historical, or scenic, ranging from mountain temples to hanok villages, gardens, fish markets, etc. We covered a lot of ground in a short time. My only suggestion would be to slow the pace a little bit, maybe reduce the number of attractions each day and add a couple of days to the length of the tour. This would allow for more time to explore each site in more depth, take pictures, etc. This tour was not called "Express" for nothing. Still, we had a great time and would recommend it.
Japan Express
It gives me much pleasure to write this re: the Japanese trip that you and Rachael organised.
Everything went to plan; the respective guides were on time and good, the transport was on time, the tours were good, the trains were good and the hotels were excellent.
The hotels were well placed and very nice. The big surprise was the Hotel Hakone (after the Fuji and Lake Asahi tours) on the 15th May. It was FIVE star stuff and FAR exceeded our expectations. The JR Rail pass (that we organised together) was simply brilliant. It gave us travel to every spot that we wanted including the ferry trip to Miyajima island. The Osaka and Tokyo metro passes were well used and very good. The advice and tips from MW Tours was spot on. The hotels were well placed and easily reached on foot, once you knew where to walk.
South Korea SBS Inkigayo Super Concert
We had a brilliant time in South Korea and enjoyed the tour. Our tour guide, Bruce was fabulous. It was a nice, intimate group and it allowed us to make a few changes in the schedule that a larger group wouldn't be able to accommodate. Both Latasha and I would be interested in doing a similar tour in the future, if the opportunity becomes available. Many Thanks.
Fit Shanghai Tour
Thank you so much for organising our tours in Shanghai! We had a wonderful time and love Shanghai and can't wait to go back again as there is so much more I would like to see.
Guide: Stephanie, the guide assigned to us was absolutely brilliant! Very knowledgeable and patient in answering our questions and very professional. My daughter and I really enjoyed her company, suggestions and advice. I was surprised to learn she had not been inside Disneyland so we bought a ticket for her and took her in with us. Driver: He was excellent! A very careful driver and very professional. Vehicle: The vehicle was in great condition, always clean and well maintained inside. The heating and cooling (we had 32C one day and 9C the next! Reminded us of Melbourne!) inside the vehicle was always spot on! I have no hesitation in recommending MW Tours to agents, family and friends as you have a wonderful partner in Shanghai. I can't wait to go back and I will be in touch to ask your assistance and to request Stephanie as our guide and the wonderful driver we had. Navy, thank you again for everything! We really had a great time!
South Korea SBS Inkigayo Super Concert
Hailey from the Inside Sales team did a very excellent job. She is always helpful and brings a high standard of service. She assisted me all the way to complete my enquires. Our local tour guide Bruce, did such an amazing job during our tour. He is very friendly and made me feel comfortable on the trip. I am solo traveller. This is first time I've travelled on a tour. I'm very impressed about how well the tour was organised. Great job everyone!! I wish to do it again in the future. Will recommend to all my friends and families. Thank you.
FIT China Tour
As a group of 8 we all really enjoyed our tour of china. All was organized very well and made the trip really easy. Very special thanks to our guide Tracey in Chengdu. My sister had a fall at the panda reserve and smashed her face and knee. Tracey was outstanding, she got us to hospital and took care of everything, translations, x-rays, explained everything to us and was generally brilliant and understanding. I can't give her enough praise, if we hadn't used all our cash at the hospital i would have given her a really large tip. Please pass on our thanks and again apart from my sister's fall it was a wonderful holiday.
Highlights of Rajasthan [18 days]
MW Tours provided amazing service whilst on the ground. Everything you needed for a good trip in India was considered and actioned at the highest of standard. Tour Guides where wonderful and accommodation blew the entire group away. Thank you for a great trip!
Jiangsu Famil Dec 2018
This family was a pleasant surprise. Having done a few families in the past 34years this one was certainly up there as one of the most organised, professional and fun one I have been on. The areas covered were absolutely beautiful.
Thank you for a fantastic opportunity! I loved it. It has given me a much better understanding of China & has made me want to see more! I am also more confident in promoting the destination & hope I can sell some packages soon!
FIT India Tour
Your Reservations team was fabulous for such a small booking – thank you for your help.
Japan Express
After an Asian cruise from Australia to Japan, we were greeted by the most friendly tour guide, LiLi Utsugi/Ng. What a great lady. The tour took us from Yokohama and the Chinese precinct to Tokyo. In Tokyo we visited shrines, a palace and the Tokyo Tower before time in Ginza shopping district. LiLi ensured we got to sample all the local foods including ice creams and sweets. Just wonderful. Then we took the coach to Mt Fuji and Hakone with a lake cruise and a hot spring.  The bullet train was a highlight (along with everything else) to Kyoto and different shrines and temples. The following day was to Nara Park and the very polite deer that bow before they get a biscuit. Having an absolutely pleasant and very efficient tour guide like LiLi made the tour a complete delight and I would recommend MW to everyone contemplating a tour in Japan.
China Tour
My wife and I, with my sister and her husband, have just returned from this particular tour.  It's almost impossible for us to write down how much we enjoyed the tour, the people, the history and the environment, and our first trip to China; so I won't attempt it.
What I do want to register with you is the harrowing experience that emerged in Guilin and how, almost single-handedly, our (your) tour guide handled the situation and produced a solution.
This particular MW Tour was to end after sightseeing in Guilin and we had separately (separate to MW Tours that is) booked return flights from Guilin to Shanghai, as the first step of returning to our homes in Brisbane and Perth. On our last sightseeing day (Monday) before flying out on the Tuesday, our guide, Lizzie, set about checking and confirming our outgoing flights.  Although this was more our responsibility than hers, she said that she always made sure that outgoing customers have checked their flights etc.  Lizzie's call revealed that the airline had cancelled the flight some days earlier, and rescheduled it for the Wednesday.  Several serious problems had emerged:
The rescheduled flight would not connect with our home flights out of Shanghai on Tuesday night;
The flights were booked by a travel agent in Perth and Lizzie contacted her manager in Shanghai, asking that he contact the Travel Agent in Perth.  The Monday was in fact Easter Monday, a public holiday in Australia. So no response from the booking agent.
Lizzie called the airline to seek out an alternative flight leaving Guilin on Tuesday when the next disaster emerged. My sister's passport has her First Name and Surname only, as in her birth certificate, although she regularly uses a middle name.  The airline would transfer three of us to another flight (me, my wife and brother-in-law), but not my sister because the Guilin / Shanghai flight was booked using her three names.
The solution worked out by Lizzie (and the only one that we could see working) was to transfer the 4 flight bookings to the alternative flight, and to purchase a second ticket for my sister in her passport name.
All of this took some several hours of Lizzie on the phone (two mobiles at a time I might add), sometimes with the airline, sometimes with her colleagues in Guilin and sometimes with her manager in Shanghai; but most of the time with the five of us huddled in our hotel room, four of us watching and listening to this remarkable person going about her business.
But it wasn't her business, was it?  It was just added-value of the first order.
We had given our heartfelt thanks to Lizzie as she saw us off at the airport.  I would ask that you make this "above and beyond the call of duty" contribution known to the management of MW tours and your other related organisations in China, so that the story will get to Lizzie and to her manager.
You have a first class employee in Lizzie and we promised her we would write to you and tell our story.
Taiwan Tour
My pax Colin/John & Patricia had a great trip in Taiwan. Hotels are wonderful, tour guides are friendly and nice. Taiwan is so beautiful as well. They can recommend this Taiwan Tour to everybody!
Thank you.
Japan Express & Hong Kong
Received a lovely complimentary email from my client Mr & Mrs McGahen who travelled with your recently to Japan & Hong Kong. High Praise indeed.
Many thanks for your assistance with their reservations.
"Holiday was amazing, all went to schedule, tour and guided were as far as I was concerned first class… and I've been with Scenic, APT and Travel Marvel and the service, the accommodation and the professionalism with MW was by far, above my expectation. Full marks to MW Tours… Oh and by the way many thanks for convincing me to stay at the Royal Plaza Hotel as opposed to the Holiday Inn Golden Mile…. The Plaza is " First Class" accommodation…. and right next to the MOKO Shopping Centre! And I've now mastered the HK transit system too…..
Please convey my best wishes to MW… Well done!
My warm regards.
Mr & Mrs McGahen
Japan Tour
Hi Elle.
sorry for not getting back to you earlier..we have had major phone and internet issues for days and it has put us way behind on our work.
Japan was amazing again, a pretty good bunch apart from one who just wouldnt listen for meeting times etc and would always annoy people..(Theres always one)
Sumo was super cool and well worth planning a trip around..also the Maricar go karts were just the best fun..
I must say I was very impressed with the Metropolitan hotel in Tokyo & the with the Granvia in Kyoto I think we were pretty spoilt.
the Fuji hotel was also very nice and in a great location with views to Mt Fuji. The food (dinner & breakfast) which were included were ok..maybe not up to the standard of the others, but once again I think were were pretty spoilt with those..Osaka the hotel rooms were small, but as expected for Japan..and all were in great locations with easy acces to train stations etc for getting about in the free time we had..
I am certainly glad we had the extra nights in Tokyo & Osaka otherwise it is too much of a rush..
Our guide Lili was the best..she just couldn't do enough to please everyone.
So overall everyone was very pleased with the whole trip.
Ancient Cities & Yangtze River Discovery [17 Days]
I thought I would drop you a line re our recent China adventure. I thought I would let you know we had a fabulous time.
Everything went better than expected. We were at the end of the Chinese school holiday season and before the start of the "Westerners" visiting season, so it made the trip extra special.
I knew it was a small group tour but we had a guide in each city all to ourselves. The riverboat cruise was only half full at best with us and a French student the only English speaking passengers on board.
The food and accommodation were excellent everywhere, although the Beijing hotel room did smell of stale cigarette smoke. The guides were very good, especially David in Beijing.
Cathay Pacific were great to travel with and all up we certainly got our monies worth over the whole trip.
Our "Lonely Planet" guide was a bit misleading as tipping seems to be expected everywhere and tourists need to take plenty of water with them. We availed ourselves of the porter service at railway stations and it made life a lot easier. Anyway, plenty of memories for us (and hundreds of pix and videos). We are looking at visiting Cambodia Laos and Vietnam perhaps next year so we will certainly see what you have on offer.
Thanks again for organising a great time.
China Tour
We would like you to know that your guide, Richard, and his manager (also Richard) in Xian took wonderful care of us when my husband collapsed at the Xian Airport. We were on an Impressions of China tour and about to go to Shanghai to finish when it became clear that my husband couldn't go on. Guide Richard helped get Patrick to a local hospital, riding with us in the ambulance. Later he also went with us when they transferred my husband to a larger, city hospital in Xian. Manager Richard picked up our checked luggage and brought it to the hospital. Both Richards stayed with us, translating, helping me get cash, and actually taking care of my husband's needs better than I could manage myself. They stayed late into the night and returned very early the next morning to help. They rescheduled our flights back to Australia and took us to the airport. We arrived home safely but missed three days of our tour. In short, both Richards went beyond the call of duty to help us and, if possible, I would like MW to reward them in some way.
We are still processing the travel insurance claim and may have to ask you to retrieve documents from the Xian hospital, but that is still pending.
We enjoyed our tour up to the departure from Xian. Our Beijing guide was very accommodating. Our plane from Shanghai to Beijing was delayed 3 hours so we didn't get to our hotel until 2 am. We were scheduled to do the strenuous Tiananmen Square and Forbidden City tours early the next morning. It was obvious that neither we nor the guide wanted to take this on without sleep so we arranged to start later in the day. All our China Eastern flights were delayed so I would suggest the itinerary of the China Impressions tour not have such big tours scheduled for the first day in China. A 2 am arrival is not reasonable for most tourists facing culture shock as well as the stress of long-haul flights. But on the whole, the tour was very interesting and the hotels very good. We has a great time up to the departure from Xian.
We have recommended MW tours to our friends and we would like to get to Shanghai some day so maybe we will try again.
China Tour
I am writing to you to say thank you for organising such a great trip for us. We enjoyed it very much and still under the influence of what we have learnt and experienced.
We were greeted and farewelled  in each city with lovely helpful guides and they tried to show us as much as they could in short period of time. Some of them did it on the own time as well.
The only remarks would be to make sure that they use better eateries in Beijing and Xian. The usual places where they take tourists do provide very plain bland food, which I guess what majority of older caucasian tourists from USA and Aus would prefer. But in all other cities guides were taking us to restaurants where they would go (we asked them to do so), and food was amazing. And the second point, if you would need to organise China for someone else, the  overnight sleep in train was generally clean and comfortable, but someone was smoking in one of the neighbouring rooms and all tobacco fumes were stuck in our room ,which was unpleasant. And even the workers on the train couldn't figure out who was smoking :).
Overall we had a great time and loved our trip to China, which was very well organized.
Thank you.
FIT China, Tibet, Nepal, Bhutan & India Tour
We have had a wonderful holiday. We have been well looked after with no problems but to relax & enjoy ourselves. Our travel agent did a wonderful job.
FIT China Tour
Having recently returned from the independent tour of Xi'an & Shanghai. Firstly I wish to thank the organization of MW Tours for a job well done. Unfortunately, the cancer illness has now caught up with Graham now making it difficult for him to walk. Thi sonly occurred a week prior our departure.
In Xi'an our guide throughout was " Linda" with car driver Mr Xu. Graham did not venture from the hotel day 1 & remained in the car with driver for the rest of our stay. Personally, we could not have been better looked after they were wonderful as was the Golden Flower Hotel and would recommend this hotel as the place to stay. Likewise the high-speed rail to Shanghai was great with food trolly service to boot.
On arrival Shanghai, another guide was there to greet us. The hotel Sunrise on the Bund was something to write home about, most enjoyable & attentive staff in the dining room where we remained to eat. Inh Shanghai, Graham again decided to remain in the car on both days. On our last day, the guide was there to take us to the airport and fortunately so as it became a little confusing with added security.
Japan Cherry Blossom Garden Tour
We had a wonderful holiday in Japan. The sites we visited & the places we saw were very interesting. Our group of 32 was excellent company to travel with. We had a fantastic safe driver and a comfortable coach. Our guide Gigi was absolutely brilliant. She was very caring & had a great knowledge of Japan.
Thank you!
Taiwan Panorama
his tour delivered all it promised & more. Every detail was on time with comfortable accommodation, extra requests and communication between MWT & the guides on site was clear & deal it with in a courteous manners. I loved Taiwan.
Harbin Ice And Snow Festival
Our recent private tour to the Harbin Ice and Snow Festival turned out to be wonderful experience, one we will always remember. Our expectations were certainly met mainly due to your help in putting together our itinerary, answering our many queries before we left and the excellent service provided whilst in Harbin by Wendy, our tour guide, together with our driver. The whole tour just flowed without any problems whatsoever. Our choice of the Holiday Inn Hotel in Harbin proved to be an excellent one given its close proximity to Central Street in Harbin as was the Pullman Hotel, our transit hotel at the Guangzhou Airport.
Hope to catch up with you here in Perth next month.
China Sichuan Agent Famil Trip
Heartfelt thanks to MW Tours, Sichuan Airlines and Flora who invited me to participate in this wonderful educational recently. It was one of the best famils I have experienced. It was well organized, comfortably paced and was an interesting and diverse itinerary. I was fortunate to experience many different and diverse landscapes, cuisines and activities. The Accommodation was exceptional.
Special thanks to dear Flora, our escort who guided our group with professionalism, care and ensured we were all well looked after and any needs were addressed  immediately. It was a pleasure to have met you and shared some amazing moments and laughs!
I will definitely keep recommending your product to my clientele. I can confidently assure my clients that they will be well looked after and have an amazing experience.
5 Day Korea Short Stay
Have just had our valued client, Mr Rupert Jarvis return from South Korea where he travelled on "5 Days Korea Short Stay".
Thought you might like to know that he thoroughly enjoyed all aspects of the tour. Also mentioned their tour guide was excellent.
Japan World Heritage
Just wanted to say a HUGE thank you for your efforts with this booking, the clients had a wonderful time in Japan and were very impressed with MW Tours.
I have full confidence in MW Tours from now on as this was my first pax back from holidays with you guys.
Discover Korea & Taiwan Tour
Just wanted to let you know the Tour to South Korea & Taiwan was great (arrived home Wednesday).  Everything went really well, we had a lovely lady Guide for Korea and gentlemen guides in Taiwan and they all did a very good job looking after us all.  There were 31 of us on the Korea Tour for the 1stys then 10 left to go off somewhere else.  In Taiwan there were just 4 of us, so we were travelling with 2 lovely people from the US (South Dakota) a Grandmother of 73 and her 23 year old Grand-daughter, we all got on really well, enjoyed each others' company and had a great time.
We loved both countries, Korea was different to any other Asian Country that we had visited, we found Seoul and Taipei to be very nice cities and our Hotels were in good locations.  In fact all the Hotels were very good, no complaints at all.  In fact the whole Tour went very well, we were picked up from Airports and Hotels on time and were always informed what was happening, and there was plenty of communication and confirmation of arrangements.  We have done quite a few Tours over the years and were very happy with this one, wouldn't hesitate to use this company again.
Let's talk tours!
Get in contact with our friendly travel experts and start your journey today!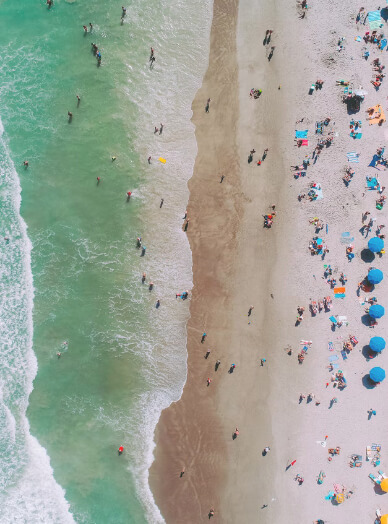 Travel Journal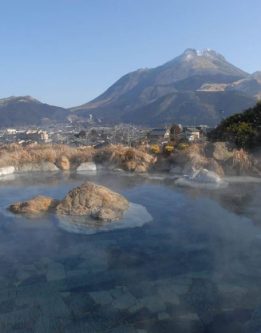 Kyushu is Japan's third largest island; it has seven distinct prefectures – Oita being one of them. Surrounded by the mountains and the sea, nature-rich Oita Prefecture is best known for hot springs. It ranks the highest in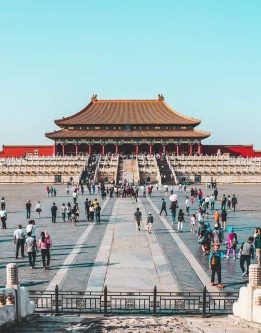 Last month I (Kim from the MW Tours Marketing Team!) was lucky enough to travel to the beautiful Jiangsu Province in China, with five fantastic Travel Agents from Cairns. We flew from Cairns to Shanghai on