We have some many fantastic tours to Taiwan that we thought you might want to know more about your dining options! While daily breakfast is included, often lunch and dinner choices are completely up to you so you can decide which delicacies you want to try (our guides will always recommend a reliable choice though!). From the perfect slightly crumbly Pineapple Cakes, to the fried Stinky Tofu (definitely an acquired taste), there is something for everyone. We're going to take you through just a portion (pun intended) of your delicious options for a day in Taiwan!
Breakfast
Yes we include breakfast. But at the buffet you'll often see a mixture of local and Western options and may not know what to choose. The most popular local dishes should not be overlooked!
Who doesn't like baked treats for breakfast? A popular morning food is Youtiao – a long (often the size of your forearm!) deep fried dough similar to a doughnut that can be served by itself, with a bowl of soymilk or rice porridge, or wrapped in flat bread (known as Shao Bing).
For a more savoury option you can order Dan Bing, a thin crepelike food that is filled with egg and thinly sliced spring onions then rolled tightly. It is served sliced in bite size pieces so no cutlery is required, making it perfect to order on the go. Dipping it in a mixture of soy sauce, rice vinegar, and sesame oil will elevate the delicious flavours.
Even though the Taiwanese were introduced to dairy many years ago, soymilk is still the most popular choice of breakfast beverage. A warm cup of soymilk, sometimes flavoured with peanuts and sesame, or even boiled in to soup with mushrooms, tofu, and other flavours, is also extremely popular to start the day.
Lunch
Taiwanese locals love to eat noodles or a popular bento style box known as Biandang for lunch. You have plenty of noodle options to choose from, but the most common is beef noodle soup. Ridiculously filling, you'll receive a large bowl filled with a rich broth, plenty of slightly chewy noodles, vegetables, tender beef, and delicate herbs.
For those on the go, Biandang boxes are the perfect choice. Originally sold on the railways to enable commuters to enjoy a cooked lunch while travelling, the boxes are now available in convenience stores as well. They are filled with a variety of meat and vegetables, however the traditional fried pork chop, soy sauce egg, and vegetables can still be found. Either way they are usually served with steamed rice, pickles, and other accompaniments (the pickle is said to help keep the meal fresh).
Dinner
You have plenty of choices in Taiwan! From fine dining (imagine dinner with a view, overlooking Taipei from the famous Taipei 101 building) to wandering through any of Taiwan's bustling night markets, there is a delicious meal to suit any tastes. A popular meal with a Chinese influence is the famous Hot Pot. Each person or table has a boiling pot of flavourful stock that is used to cook your own meat, vegetables, and sometimes noodles in. But the most important part is putting together your own dipping sauce from a mixture of soy, vinegar, chilli, spring onions, and other delicious condiments.
If you love seafood, try the popular oyster omelette. While it might not sound particularly appealing, it is described as "surprisingly delicious". The secret is in the sweet and sour red sauce that is lovingly drizzled over the top. For something a little safer, Taiwanese fried chicken is a delicious and easily accessible option. Local vendors can be found everywhere in Taiwan, selling their own versions of the deep fried meat. It is perfect for eating while wandering through the markets.
Something you may have heard about and already disregarded is the famous stinky tofu. Yes it really does emit quite a pungent odor, but when fried the outside is crispy and delicious, with a meltingly soft and creamy centre. Millions of locals can't be wrong about the delicious taste!
Sweets
You'll find plenty of sweet treats in Taiwan! These are just a few of the most popular…
Shaved ice – a tastier version of a snow cone! Super fine shavings of ice are flavoured with sugar cane juice and topped with nearly anything. Popular toppings include condensed milk, red bean, grass jelly, Baobing (rice balls), and any kind of fruit you desire (mango is a favourite).
Pineapple Cakes – this treat is highly sought after in the MW Tours office! Seen in Taiwan as a symbol of prosperity, they are popular as gifts for guests and used to be given out at weddings. Each delicious portion is individually wrapped, revealing a slightly crumbly, slighty sweet golden pastry. You can purchase them in tins to bring home, and they make wonderful souvenirs (if you don't eat them all yourself).
Taro Balls – glutinous balls of taro and sometimes sweet potato, are served hot in a soup, or cold on top of shaved ice. Either way they are referred to as a dessert and can be mixed with red beans and sweet syrup.
Pearl Milk Tea – Also known as bubble tea, the milky or fruity flavoured beverage is made with a tea base, then filled with chewy tapioca balls. One of the most popular drinks in Taiwan, you'll often see locals venturing out from work to order one for afternoon tea. Both filling and refreshing, these drinks are now available all over the world (we recently started celebrating Bubble Tea Wednesday in the MW Tours office), but you can't go past the original when you're in beautiful Taiwan!
Travel Journal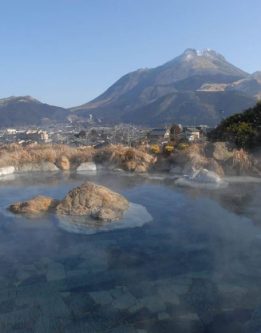 Kyushu is Japan's third largest island; it has seven distinct prefectures – Oita being one of them. Surrounded by the mountains and the sea, nature-rich Oita Prefecture is best known for hot springs. It ranks the highest in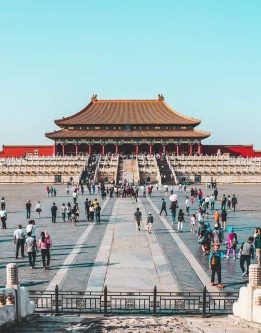 Last month I (Kim from the MW Tours Marketing Team!) was lucky enough to travel to the beautiful Jiangsu Province in China, with five fantastic Travel Agents from Cairns. We flew from Cairns to Shanghai on
Let's talk tours!
Get in contact with our friendly travel experts and start your journey today!