Last month I (Kim from the MW Tours Marketing Team!) was lucky enough to travel to the beautiful Jiangsu Province in China, with five fantastic Travel Agents from Cairns. We flew from Cairns to Shanghai on China Eastern's expanded flight schedule. The flights are running directly, three times a week until 1st March 2019 for the Northern Winter. The aircraft was modern and clean, with plenty of room to spread out and relax with the inflight entertainment, or just have some R&R before arriving in beautiful Shanghai.
On arrival in Shanghai we were met by our fabulous English speaking guide, Maggie, as well as the famil photographer April. We transferred directly to Suzhou after a local dinner and checked in to the luxurious Holiday Inn Suzhou for two nights stay. The hotel was fantastic, the rooms were pristine and spacious, and festive decorations filled the lobby. Buffet breakfast with local and Western options was included, and the congee, noodle soup, and churros should not be missed!
Our first full tour day started with our local guide telling us about the history of Suzhou. It boasts the largest man made canal in the world (1974km long) and is known as "Paradise on Earth" as it is untouched by natural disasters and is one of the three best economic areas in China. It is also known as the Garden City, Venice of the East, Capital of Silk, and Bridge Museum. The morning was spent wandering through the beautiful Lingering Garden, the best Chinese Classical Garden in Suzhou. A must see attraction, it is home to special buildings for each season, as well as timber carvings, limestone formations, many plants, and calm water features. You can also see examples of furniture from the Ming and Qing Dynasties. One of the highlights in Suzhou is a peaceful boat ride on the Canal. The ride in a small enclosed boat is calm and pleasant, showing you a side to local life that isn't visible from the streets.

We then travelled by coach to Nanjing (the hometown of MW Tours Director, Navy!). Here we went on a guided tour of the modern Niushou Mountain. It was time to pull out the scarves, gloves, and beanies, as the temperature had definitely dropped (especially coming from a North Qld summer!). Inside the main Temple is very impressive, with a magnificent Buddha, gigantic bronze trees, and opulent decorations. It contrasted greatly with our next stop, the Examination Hall in the Confucius Temple Scenic Area. This was a confronting experience as we learnt how difficult and intense it was to sit for the Imperial Examination. We also enjoyed a beautiful night time boat ride in the Scenic Area, with delicious local sweets and hot tea for supper. If you are looking for delicious local street food and shopping, the Confucius Temple Scenic Area is perfect and at night there is an impressive laser light show near the Examination Hall.
Our second day in fabulous Nanjing started with a 390 stair climb to see Dr Sun Yat-sen's Mausoleum. While the steps become steeper and steeper as you climb, it is well worth it for the amazing view (wear your walking shoes!). At the top you enter the Mausoleum, however Dr Yat-sen's body is behind closed doors. This was a fantastic attraction, as the presence of locals reinforces that you are at a culturally authentic site. Another must see in Nanjing is the Taicheng City Wall. The wall is over 35km long and offers an impressive view of the city. You can also learn about its history (it now houses the Olympic Rings on top in honour of the 2014 Youth Olympics). Our two nights in Nanjing were spent at the fabulous Hilton Nanjing Riverside, located on the beautiful river (if you would like a night cap, the hotel bar is fantastic!).


The last day of our Jiangsu Famil was spent in metropolitan Shanghai. We travelled by bullet train from Nanjing (a quicker option than travelling by coach, and there is a lovely lady walking up and down the train with a snack cart!) and enjoyed reclining back in deluxe assigned seating. Our first stop was in Xintiandi and the place of the First National Congress of the Communist Party in China. This historical site is best visited with a guide to show you around, and also attracts many local visitors. It is situated in one of the more expensive areas in the city, with meals up to fives times more expensive than their equivalent in Nanjing. To finish our tour, we explored the popular market area. We saw the famous Zig Zag Bridge and shopped for souvenirs and gifts. If you're missing coffee you can visit one of the two Starbucks housed inside traditional buildings! The shops outside the main building area sell mostly replicas (especially of the jade and pearl items) at more affordable prices. On the way to the airport we saw some amazing scenery in Shanghai, including the Pearl Tower, beautiful bridges, and a mixture of Old and New. The city lights started to brighten the skyline, and we said a teary goodbye to beautiful China with a promise to return!
Highlights:
The food! I could write pages and pages on the delicious local cuisine we ate! Famous Nanjing Duck, spicy hot pot, chicken feet (ok this one was not for everyone, and by everyone I mean myself), beautifully cooked vegetables, sticky rice, chilli sweet potato noodles, plenty of seafood, and so much more! Hot drinks were plentiful and delicious soup like warm fruit drinks were very welcome after walking in the brisk winter air.
The Lingering Garden – such a beautiful place to visit, with a blend of lovely gardens and traditional buildings.
Dr Sun Yat-sen's Mausoleum – well worth the intense stair climb, I would definitely recommend visiting here for the amazing view and wonderful authentic experience.
Confucius Temple Scenic Area in Nanjing – an interesting mixed area, with historical buildings and culture, as well as modern shopping and delicious street food. The lanterns glow at night and you can see the laser light show over the water.
A fantastic famil group! I was so lucky to explore Jiangsu with a group of Agents that were wonderful to travel with, sharing their own industry experiences, and creating wonderful new memories together.
If you would like to visit the beautiful Jiangsu Region (or anywhere in China!) have a look at our tours to China, or contact our friendly team via our web chat (down in the right hand corner of this page!), email sales@mwtours.com.au, or call 1300 842 688 (AU) | 0800 842 688 (NZ).
We can also put together a personalised itinerary, just for you!
Travel Journal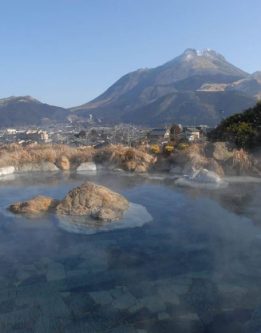 Kyushu is Japan's third largest island; it has seven distinct prefectures – Oita being one of them. Surrounded by the mountains and the sea, nature-rich Oita Prefecture is best known for hot springs. It ranks the highest in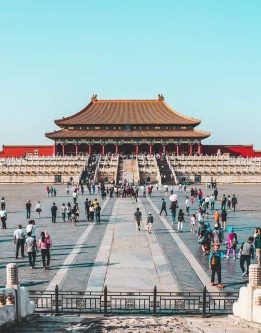 Last month I (Kim from the MW Tours Marketing Team!) was lucky enough to travel to the beautiful Jiangsu Province in China, with five fantastic Travel Agents from Cairns. We flew from Cairns to Shanghai on
Let's talk tours!
Get in contact with our friendly travel experts and start your journey today!