Hanoi, Ho Chi Minh City, steaming bowls of Pho (is it 'foe' or 'fuh'?), rice paddies, fishing off traditional wooden boats… these are a few of the images that come to mind when someone mentions Vietnam. The country is a fusion of Chinese and French Colonial, full of UNESCO and World Heritage listed sights. Coupled with the rich culture and history of the area, tourism in Vietnam is continually increasing by millions of visitors each year. Luckily for us, travel to Vietnam can be extremely wallet friendly.
Small Group Touring such as our introductory tour of Vietnam, the Vietnam Express (previously Vietnam Discovery) is perfect for allowing you to experience Vietnam while being extremely cost effective. This tour offers unbeatable value as you fly between the major cities including Hanoi and Ho Chi Minh City, as well as exploring Halong Bay, Hue, Hoi An, Cu Chi, and Cai Be. Your local guides and drivers share their bountiful knowledge of the country, and you don't need to worry about how much to tip them as we have already included it. All transportation, daily tours, and admission fees are also included in the tour, allowing you to take advantage of fantastic group discounts. This unbeatable value with high quality accommodation, enables you to truly experience Vietnam on a Budget (comfortably!). There are also many ways to keep your day to day costs in Vietnam low, without sacrificing the little comforts.
While many meals are included in our tours, you can take advantage of local prices for those not included. Food in Vietnam can be as cheap as a few dollars for street food such as spring rolls, and under $10 for noodles or 'Com Ga' meat and rice at a local restaurant. Western restaurants tend to be more mid to high range as they are aimed at tourists. If you prefer something a little more Western to eat, fresh baguettes are readily available with delicious fillings from many street food vendors. Bottled water is essential and will cost around the same as a local beer (less than $1!).
While walking around and breathing in the Vietnamese landscape and culture is free, there are many places that will only cost a few dollars to explore. The Imperial City in Hue, as well as the War Remnants Museum in Ho Chi Minh City are two that shouldn't be missed. When visiting tourist areas, look for places that have the prices listed to avoid a 'foreigner tax'. If prices aren't listed, you can often haggle or barter to reduce the cost by 25 to 50%. Haggling can also be done when purchasing souvenirs and other goods (Hoi An especially is known for tailormade clothes and shoes that shouldn't be missed). Many popular and off the beaten track attractions are included in our tours, enabling you to avoid haggling and potentially paying more than necessary.
Tours allow you to take advantage of discounted rates that are the result of great relationships between suppliers. MW Tours offer luxury Small Group and Independent Tours that allow you to visit the must-see sights of Vietnam, while staying in 4 and 5 star accommodation, and travelling in comfort. Many meals are included, for other meals you can take advantage of our previous advice to eat locally and budget friendly. While our Small Group Touring gives a more inclusive experience, Independent Touring gives you the benefits of tours with the option of shorter stays to save on costs. Booking with MW Tours is a fantastic way for you to take advantage of our great value, with reliable English-speaking tour guides, and 24 hour local emergency contacts for peace of mind.
Travel Journal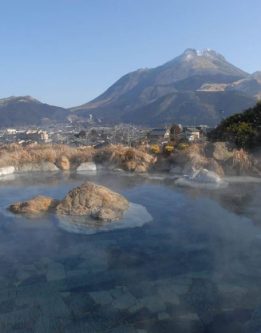 Kyushu is Japan's third largest island; it has seven distinct prefectures – Oita being one of them. Surrounded by the mountains and the sea, nature-rich Oita Prefecture is best known for hot springs. It ranks the highest in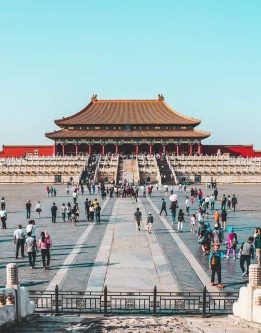 Last month I (Kim from the MW Tours Marketing Team!) was lucky enough to travel to the beautiful Jiangsu Province in China, with five fantastic Travel Agents from Cairns. We flew from Cairns to Shanghai on
Let's talk tours!
Get in contact with our friendly travel experts and start your journey today!