While not always the first destination to come to mind for a holiday, South Korea is a fantastic choice for a visit to North East Asia. There is plenty for everyone, from high street shopping, to immersing yourself in the rich culture and traditions of a country that is often overshadowed by its northern counterpart. Much of the country has retained its past, with traditional architecture and customs, and friendly locals that are more than willing to share their beautiful country with you.
Seoul
Seoul is the capital city of South Korea, a metropolis that is home to a mixture of traditional and modern. It is known for being fashion forward and technologically advanced, while ancient temples and palaces are still preserved. You can wander through beautiful and vibrant parks, filled with blooming cherry blossoms in Spring, and colourful foliage in Autumn.
Seoul Highlights:
Hongdae Fashion Shopping Street – it has been compared to the famously eclectic Harajuku in Japan, perfect for shopping or just taking in the people and quirky culture.
Gyeongbok Palace – built in 1395 as the main royal palace for the Joseon Dynasty. It is the oldest, largest, and most beautiful of the Five Grand Palaces. While it was damaged by the Japanese many years ago, it has been fitfully restored. Amongst the beautiful gardens and traditional architecture, you can explore the National Palace Museum and National Folk Museum. You can also witness the popular Royal Guard Changing Ceremony, getting a glimpse of traditional Joseon clothing.
Korean Folk Village – here you can be immersed in the traditional culture of the Joseon period. The village highlights life for farmers, officials, and noblemen. You can also enjoy performances including traditional music, martial arts on horseback, and special events such as weddings. Dine on a variety of traditional foods including steamed rice cakes, green onion pancakes, and Korean liquor.
Busan
Busan is South Korea's second largest city, located on the south east coastline. The port city has a unique landscape of beautiful beaches, steaming hot springs, and vibrant tree covered mountains. A bustling metropolis, it is most popularly known for its famous fish market. Busan is also the perfect place to learn about the local history and cultural customs.
Busan Highlights:
Jagalchi Fish Market – South Korea's largest fish market. Outside, you can wander amongst street stalls and food carts teeming with fresh seafood. Inside on the first floor, fishmongers will show you their wares, with everything from red snapper to the locals favourite, eel. On the second floor is a special dried fish zone, as well as a restaurant where you can have your freshly bought seafood prepared.
Gamcheon Culture Village – the brightly coloured buildings of Gamcheon is South Korea's version of Santorini. With figurines, statues, and banners aplenty, there is something to capture your attention everywhere you look. Meander through the alleyways, stopping at the local cafes and galleries, and explore this interesting area.
Nampodong Street – known as the theatre district, South Korea's largest International Film Festival was once held here annually. It is now a gateway street to many markets, and you will always find delicious street food here. The markets are filled with souvenirs, clothing, and more, giving you plenty to look at as you wander around.
Jeju
Jeju is South Korea's largest island, and the country's most popular domestic holiday destination. It is a nature lover's paradise, with beautiful beaches perfect for relaxing or snorkelling, fantastic hiking trails on Mount Halla-san (the highest mountain in the country), and flourishing countryside to meander through. You can also eat some of the freshest seafood here, caught by female free divers.
Jeju Highlights:
Cheonjeyeon Falls – a beautiful three tiered waterfall that finishes in the ocean. It is known as the "Pond of God", and legend has it that nymphs from Heaven would visit at night to bathe in the cool water. The clear water is surrounded by rocky formations and lush forest, where you can breathe in the refreshing air.
Tangerine Farm – the fresh citrus is locally grown and has been somewhat the backbone of the Jeju economy. Farmers have been growing different varieties for generations, and since the early 2000's diversified in to tourism by allowing visitors to explore their farms. During your experience you can walk through the crops and pick you own sweet fruit to eat or take with you.
Olle – originally known as the narrow path between your doorstep and the street, the term "Olle" is now used to refer to the numerous walking trails that spread across scenic Jeju Island.
Yongmeori Beach – this rocky beach is situated where the Sanbangsan Mountain reaches the ocean. Walk on the darkly coloured sand, and see the impressive Dragon Head Rock, formed from volcanic eruptions many years ago.
Eco Land Theme Park – more of an environmental centre than a theme park. Eco Land is home to preserved Gotjawal forest, as well as beautiful gardens. Ride the only train in Jeju through the park, taking in the unique ecosystem formed on volcanic rocks. On your journey, explore the Lake; Picnic Garden; and Lavender, Green Tea, and Rose Stations.
Seongsan Ilchulbong Peak – the UNESCO World Heritage Listed site was formed thousands of years ago when a volcanic eruption occurred under the sea. The magnificent crater at the top of the peak gives an impressive view of the surrounding areas, giving the peak the nickname "Sunrise Peak".
Seongeup Folk Village – a traditional village bursting with culture, filled with properties that have been passed down from generation to generation. Here you can see residential houses, shrines, schools, government offices, fortress ruins, and impressive stone statues and monuments. You will be immersed in the local culture, with displays of folk crafts, native foods, and folk plays depicting the tradition of the locals.
Other Highlights:
Gyeongju
Known as the museum without walls as so many significant and fascinating historical sites are here. It was once the capital of the Silla Dynasty. The UNESCO World Heritage Listed Bulguksa Temple still stands as a testament to the Dynasty. The Temple is home to seven of South Korea's National Treasures, including stone pagodas and bronze Buddha statues.
DMZ
The Demilitarised Zone is the 4km wide buffer zone that separates North and South Korea. The only way to see this area is with a reputable tour company as a military escort is required. It is the only place in the world you can get a glimpse in to North Korea (through binoculars!).
Pyeongchang
The home of the 2018 Winter Olympics. Take a monorail tour to explore the famous area.
Andong
Visit the UNESCO World Heritage Listed Hanoe Folk Village. The Village is popular due to the traditional houses from the Joseon Period, as well its rich history. Descendants of the Ryu Clan of Pungsan reside here, the family included popular scholars and politicians, whose work is still studied today.
Wonju
Once the site of battles during the Korea War, Wonju is now popular for its beautiful natural landscapes. The Chiaksan Mountain and National Park are popular for hiking, and visitors can admire the beautiful spring flowers and vibrant autumn leaves.
Mount Seorak
See rocky outcrops rise through the fog amongst vibrant lush forest. Walk along crystal clear streams, admiring bright autumn foliage, delicate spring flowers (including Cherry Blossoms!), or a snowy mountain landscape in Winter. The Mountain is also home to rare flora and fauna, including the Asian Black Bear. Weather permitting, you may be able to ride a cable car to the remains of Gwonggeumseong Fortress, taking in the beauty of the mountain.
If this charming nation intrigues you, have a look at our tours to South Korea. Or for more information contact us via our webchat (on the bottom right of this page), call 1300 842 688 AUS | 0800 842 688 NZ, or email sales@mwtours.com.au
Travel Journal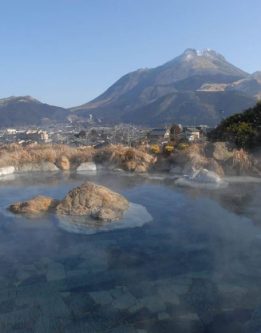 Kyushu is Japan's third largest island; it has seven distinct prefectures – Oita being one of them. Surrounded by the mountains and the sea, nature-rich Oita Prefecture is best known for hot springs. It ranks the highest in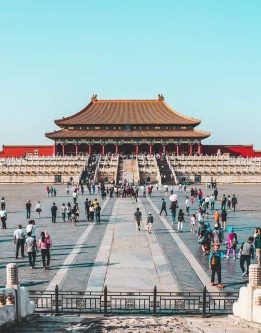 Last month I (Kim from the MW Tours Marketing Team!) was lucky enough to travel to the beautiful Jiangsu Province in China, with five fantastic Travel Agents from Cairns. We flew from Cairns to Shanghai on
Let's talk tours!
Get in contact with our friendly travel experts and start your journey today!