We're often asked by clients, travel agents, and advertising companies, "Which tour is your most popular?". And the answer is always the same, "Our Japan Cherry Blossom Tour!". MW Tours Cherry Blossom & Garden Tour has been running annually since 2010. Over that time we have taken hundreds of excited travellers through Japan, to explore the wonderful and unique sights during the most beautiful time of the year.
What makes MW Tours Japan Cherry Blossom & Garden Tour so fantastic?
Traditional Culture & History
We visit the most popular cities along the famous Golden Route, as well to the traditional areas off the beaten path. Starting in metropolitan Tokyo, you wander through the bustling Tsukiji Fish Market, famous for its tuna auction. This is one of the best places in Japan for fresh seafood, and the lively atmosphere is well worth visiting. One of the most famous images of Tokyo, and rumoured to be the busiest intersection in the world, is Shibuya Crossing. During peak hour you can watch thousands of people cross the intersection at once, yet somehow appear to flow effortlessly around each other.
Some of the quaintest and most unique areas that you will visit on your tour include UNESCO World Heritage Listed Shirakawago and Kanazawa. Kanazawa is recognized as a City of Crafts and Folk Arts, and the local artisans are known for their delicate work with silk, gold leaf, and lacquer ware. Shirakawago is a mountainous region, filled with rare Gassho style houses that are unique to only two regions in Japan, and recognizable by their steeply pitched thatched roofs. These areas show you a whole other side to Japan, contrasting with the bright lights of Tokyo, or the famous Temples of Kyoto.
Towards the end of your holiday you will visit Hiroshima and Osaka, two different cities that were both deeply affected by WWII. The atmosphere at the Peace Park and Atomic Bomb Dome in Hiroshima is powerful, and you can be immersed in Japanese history. Osaka Castle has been attacked repeatedly throughout its history, and the existing castle was reconstructed in the early 1900's (although it did suffer some damage during WWII).
Beautiful Nature
One of our first stops is Ueno Park in Tokyo, known as the best place in Japan to view beautiful cherry blossoms. You can walk along the central pathway, surrounded by over 1,000 blooming cherry trees. After we depart Tokyo, we travel to majestic Mount Fuji, where weather permitting you will be able to visit the famous 5th Station. Located nearly 2/3 of the way up the mountain, it gives a spectacular view of the dormant volcano and stunning surrounds.
In Kyoto you will visit the vibrant Heian Shrine Garden and wander through the breathtaking gardens filled with ponds and blossoming cherry blossom trees. For more cherry blossom viewing (there is never enough!) we will also walk the famous Path of Philosophy. A stone path follows the blossom tree lined canals, and you will pass by traditional temples and shrines along the way.
Delicious Meals
Your first group dinner is a traditional Japanese Feast with your fellow travellers at our popular Welcome Dinner. This shared meal is the perfect way to interact with other guests as you start to build lifelong friendships. Japanese local cuisine varies from city to city, and during your journey your taste buds will be tantalised with everything from the freshest sashimi to delicate miso soup.
Of course there are many more reasons why our Japan Cherry Blossom & Garden Tour is best selling, from your professional English speaking guides, to 4-5* accommodation, and the many other highlights that we couldn't fit in to this post! If you would like more information click here, email our team sales@mwtours.com, or call us on 1300 842 688. You still have time to book for 2020!
Travel Journal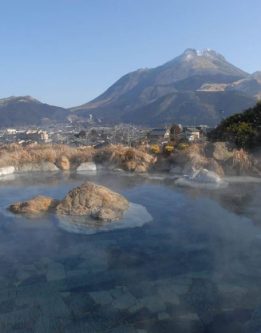 Kyushu is Japan's third largest island; it has seven distinct prefectures – Oita being one of them. Surrounded by the mountains and the sea, nature-rich Oita Prefecture is best known for hot springs. It ranks the highest in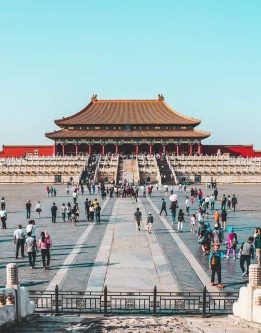 Last month I (Kim from the MW Tours Marketing Team!) was lucky enough to travel to the beautiful Jiangsu Province in China, with five fantastic Travel Agents from Cairns. We flew from Cairns to Shanghai on
Let's talk tours!
Get in contact with our friendly travel experts and start your journey today!