Destinations on the tour
Madagascar
Explore the breathtaking beaches, as well as search for the unique wildlife of Madagascar. Visit secluded camps, meet local tribes, and learn about the fascinating history and culture of Madagascar. Wander through forests with local village chiefs, watch the sunset over the famous baobab trees, and watch traditional dancing entertainment.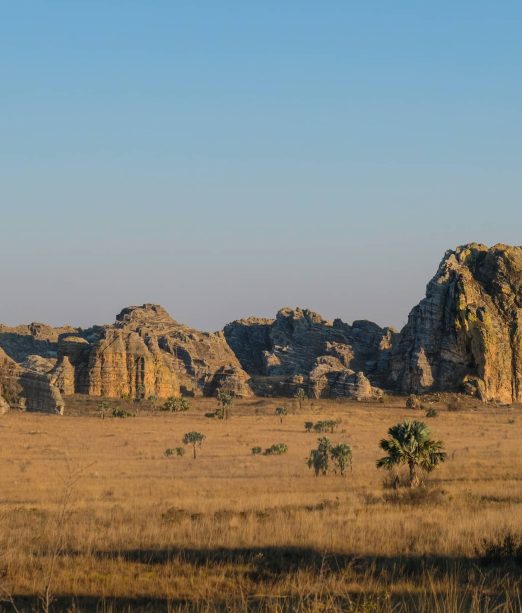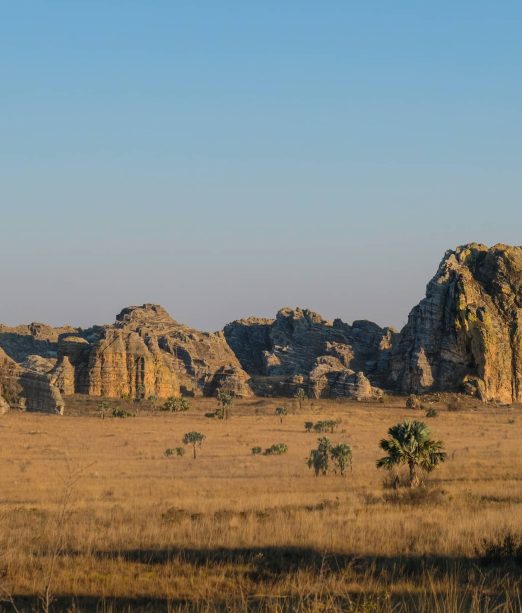 Tour Itinerary
On arrival in Nosy Be you will be met and transferred to Hell-Ville, where you will travel by boat to Tsara Komba Lodge on beautiful Nosy Komba. You will stay here for three nights and can take time to relax and explore the pristine beaches. Optional activities are also available, including scuba diving, snorkelling, and guided hikes to local villages*.
Explore the island, relax on the beach, or partake in optional activities*.
Explore the island, relax on the beach, or partake in optional activities*.
After breakfast you will fly to Antananarivo then continue to Andasibe. Venture through forests and rice fields, past Merina Villages in the rocky mountains. Take a night walk in search of nocturnal lemurs and other creatures.
This morning we visit the Special Reserve of Andasibe to explore the endemic flora and fauna. You will find Indri Indri (the largest lemurs on the island), as well as chameleons and abundant birdlife. Visit the colourful orchid garden before returning to the hotel. The afternoon is free for you to relax by the pool or enjoy an optional horse ride or park visit*.
Travel to Tana, the capital of Madagascar. On the way we visit the Reptile and Butterfly Farm.
Transfer to the airport for the flight to Fort Dauphin. You will be met on arrival and enjoy lunch before continuing to Antandroy Spiny Forest where you will stay in a luxury tented camp on the Mandrare River.
Visit the Antandroy Forest in search of lemurs and birdlife. You will also see tombs and learn about the local culture of ancestor worship. In the afternoon you can relax at camp or visit the giant sand dunes of Lake Anony, take a night walk and watch the sunset, enjoy a cultural show, or visit a local village.
Today you can enjoy multiple activities around the area, your experienced guide will make recommendations based on your interests. Some options include exploring local forests with local village chiefs, exploring the river, or visiting a local school.
After breakfast you will transfer back to Fort Dauphin, then fly to Antananarivo for your onward flight.