Summer
You don't often think of Japan when picturing a hot Summer holiday, however from June to August the average median temperature is 31°C. While the first few weeks are usually rainy, July and August are fantastic times to visit. Many festivals start in July, such as the month long Tokyo Summer Festival with an abundance a of musical acts from around the world. The popular Tanabata Festival is also held in July, with towns filled with brightly coloured papers with wishes, and decorations to celebrate the legend behind the Star Festival. One of the best places to enjoy this vibrant festival is in Tokyo as numerous celebrations are held throughout the city. Our Japan World Heritage Tour is perfect for enjoying this fantastic festival as you have enough free time in Tokyo to explore the prefectures with the best celebrations. Summer is also a perfect time to visit Japan if you would like to take advantage of low season pricing.
Autumn
One of the most beautiful times to visit Japan is in Autumn. The country is filled with vibrant colours as the leaves on the trees start to change to make way for Winter. Visiting Japan to view the Autumn Leaves has been popular with locals and tourists for many years due to the beauty of the foliage, as well as the numerous celebrations held. Festivals occur all over the archipelago to pray for a good harvest at the end of the season, with plenty of celebratory mikoshi (floats) and hikiyama (exuberantly decorated floats) being paraded. Our Japan Golden Route – Autumn Leaves Tour is held around November each year to take advantage of the pleasant climate and spectacular natural beauty. Nara Deer Park is just one of the places on this fantastic tour that highlights the beauty of the Japanese Autumn Leaves.
Winter
While Japan is becoming more popular for snow vacations, it is still less popular than Autumn and Spring so it is a great time to take advantage of low season pricing (unless you are going skiing of course!). Embarking on our Great Trail of Japan Tour during Winter will allow you to see Mount Fuji when it is snowcapped (an unbelievable sight!) as well as visit the popular Snow Monkey Park. While the weather is cooler, you can still comfortably explore all over Japan. It is also perfect ramen eating weather and you can take advantage of the hot beverage vending machines on nearly every corner (we like the warm honey and lemon tea!).
Spring
Possibly the most well known time to visit Japan, is Spring. The famous Cherry Blossom season can start as early as January on the southern islands, and usually finishes in May on the northern islands. However, the peak season is during March and April on the main island. The mild Spring weather is perfect for strolling around and admiring the beautiful blooms. During this season the Japanese also celebrate many festivals and holidays, including the illustrious Golden Week. Over the last few days of April and in to May, many locals enjoy holidays and travel within Japan, creating the busiest and most expensive time of the year. Our two Cherry Blossom tours; Cherry Blossom & Garden, and Japan Golden Route – Cherry Blossom, depart in mid to late March in order to take advantage of optimal Cherry Blossom blooming, as well as lower peak season costs. Japan Golden Route – Cherry Blossom, is one of our most popular and cost effective tours that takes you through the most popular cities while giving you ample opportunity to admire the beautiful Cherry Blossoms.
If you would like to know more about our fabulous tours to Japan, please contact us on 1300 842 688 or email sales@mwtours.com.au!
Travel Journal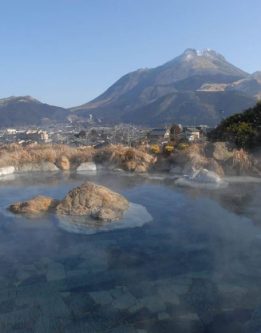 Kyushu is Japan's third largest island; it has seven distinct prefectures – Oita being one of them. Surrounded by the mountains and the sea, nature-rich Oita Prefecture is best known for hot springs. It ranks the highest in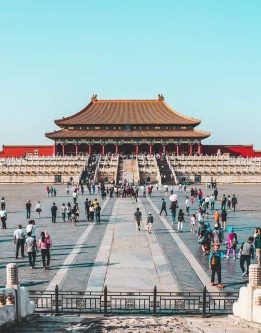 Last month I (Kim from the MW Tours Marketing Team!) was lucky enough to travel to the beautiful Jiangsu Province in China, with five fantastic Travel Agents from Cairns. We flew from Cairns to Shanghai on
Let's talk tours!
Get in contact with our friendly travel experts and start your journey today!