India is a land of vibrant colours and cultural traditions. It is home to some of the most exciting festivals in the world, which are based on the traditional beliefs and customs of the local people. These amazing festivals are once in a lifetime experiences, when you can truly be immersed in the fascinating activities that are celebrated religiously.
Holi
The day after the full moon in March each year.
The Festival of Colours. The annual Holi Festival is perhaps the most well known festival in India, whose origins are based on an ancient story. King Hiranyakashyap asked his sister Holika, to burn his son Prahlad because he worshipped Lord Vishnu instead of himself. It was thought that Holika could not be burned, however Prahlad's devotion to Vishnu saved him and Holika died instead. Prahlad's salvation is said to have been good triumphing over evil, which is a main theme for the Holi Festival today.
It is a time of colour and dance, music and laughter, and championing good over evil. Today Holi is celebrated with everyone from young to old, throwing coloured powder and squirting water guns at often unsuspecting passersby. This tradition is thought to have come from Lord Krishna, a reincarnation of Lord Vishnu. Stories say that he liked to play pranks by drenching villagers in water and colours. Celebrating Holi with the locals is a fantastic way to immerse yourself in Indian culture and traditions, having a fantastically fun time along the way!
Diwali Festival
Five days annually in October/November, depending on the cycle of the moon. The main celebration is on the third day.
The Festival of Light. Diwali is the biggest annual celebration in India, celebrating the triumph of good over evil and brightness over darkness. Historically it celebrates the defeat of the demon Ravan by Lord Ram and the monkey god Hanuman. They also rescued Ram's wife Sita from Ravan's evil and returned to their home of Ayodhya.
As the largest festival, it is celebrated over five days, each with their own traditions and celebrations.
Day 01: The first day of Diwali is known as Dhanteras. On this day people clean their homes to welcome the Goddess of Prosperity, and purchase gold and silver, as well as new kitchen utensils. They will gather to play cards and gamble, celebrating good fortune and wealth.
Day 02: Naraka Chaturdasi or Choti Diwali – the Day of Knowledge. Today is used to show gratitude and celebrate that God is there to take care of his people and offer them protection. It is based on the story of Lord Krishna, who is said to have rescued 16,000 captive princesses from the demon Narakasura. Rangoli, or beautiful designs, are made from coloured rice and flowers as it is said to be auspicious.
Day 03: Today is the day! Diwali is celebrated on the third day, the Day of Light. In many regions Diwali is the last day of the Hindu year. Legend says that today is the day Lord Rama returned home with his wife Sita, and his people lit the way for him to return in the dark. Locals light candles and lamps today as a show of remembrance, homecoming, and to celebrate good triumphing over evil. Fireworks are also lit, giving Diwali its name "Festival of Lights".
Day 04: Annakut – the New Year in Hindu. Mountains of food are offered to Krishna today as a symbol of Govardhan Hill. It is said that Krishna lifted the Hill to protect villages from flooding, so the towers of food are given as thanks and a reminder to be humble.
Day 05: The final day of the festival, Bhai Dooj. On the day of the festival, sisters invite their brothers for a sumptuous meal often including their favourite dishes/sweets. The whole ceremony signifies the duty of a brother to protect his sister, as well as a sister's blessings for her brother. Carrying out the ceremony in traditional style, sisters perform aarti for their brother and apply a red tika on the brother's forehead. This tika ceremony on Bhai Dooj signifies the sister's sincerest prayers for the long and happy life of her brother and she will also treat them with gifts. In return, brothers bless their sisters and may also treat them with gifts.
Pushkar Camel Fair
14 days annually, usually held in November, depending on the cycle of the moon.
Once a year, thousands of camels and their owners gather in the small desert town of Pushkar, located in the state of Rajasthan. Originally a time of camel trading, the fair now includes religious rituals, celebrations, and an official carnival of events. Camels are still a focus of the fair, with parades, racing, dancing, trading, and even beauty contests being held. You can also see cattle from all over the country being brought in to trade.
People travel from all over to bathe in Pushkar's Lake, believing they will be absolved of their sins and receive special blessings. The time of the full moon is thought to be the most auspicious time for bathing, and on the final night of the fair, thousands of pilgrims will immerse themselves in the lake. You can watch the pilgrims visiting the lake, enjoy temple dancing, traditional music, arts and crafts, shopping in the bazaar, and even a moustache competition! The atmosphere is vibrant and lively, with vendors, musicians, gypsies, and tourists all attracted to this bustling fair.
Click here for more information on some of the most exciting and authentic festivals in the world!
Or if you have another festival in mind, contact our Inside Sales Team to arrange a personalised itinerary!
sales@mwtours.com.au | 1300 842 688 AU | 0800 842 688 NZ
Travel Journal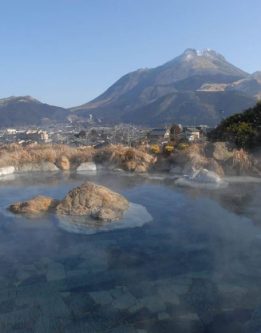 Kyushu is Japan's third largest island; it has seven distinct prefectures – Oita being one of them. Surrounded by the mountains and the sea, nature-rich Oita Prefecture is best known for hot springs. It ranks the highest in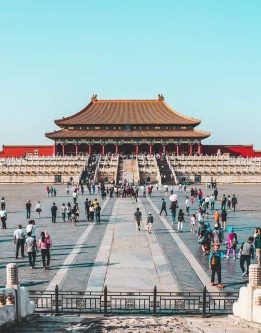 Last month I (Kim from the MW Tours Marketing Team!) was lucky enough to travel to the beautiful Jiangsu Province in China, with five fantastic Travel Agents from Cairns. We flew from Cairns to Shanghai on
Let's talk tours!
Get in contact with our friendly travel experts and start your journey today!